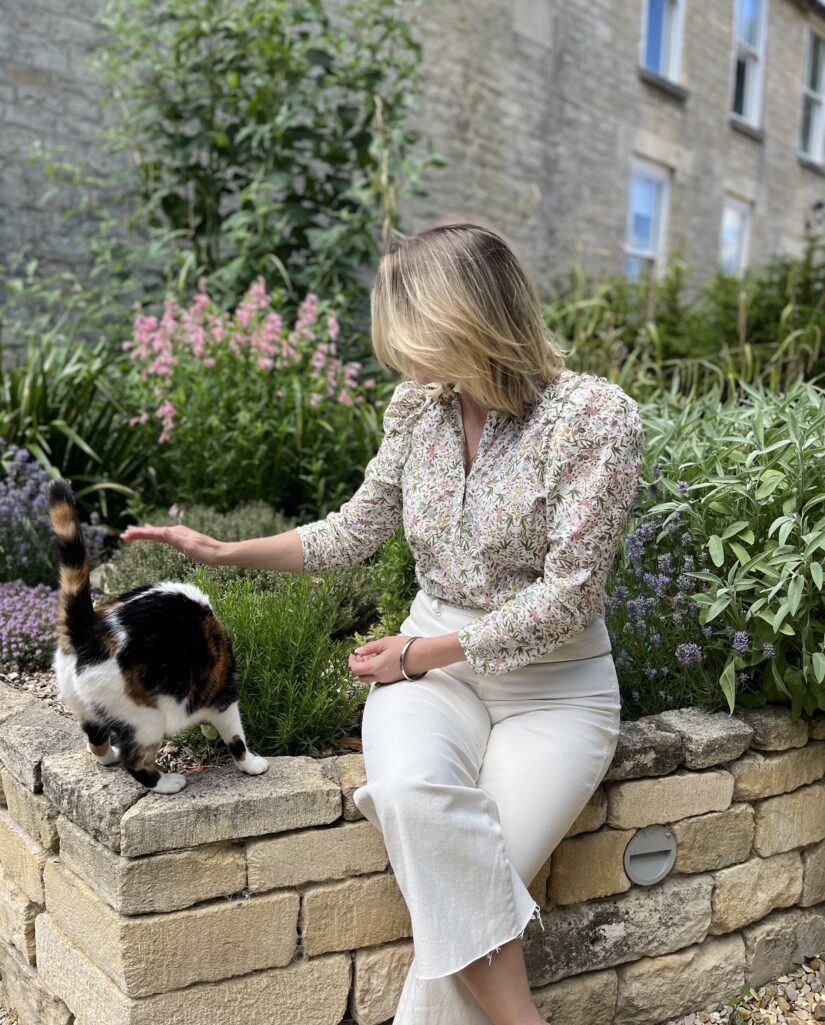 My journey into the natural health world started with my own health issues that culminated in some very sickly teen years. Around age 19, I remember pulling open my bathroom drawer and seeing the dozen or so prescriptions that had been prescribed for everything from fibromyalgia, arthritis, asthma, IBS, migraines, and more, and thinking "there has to be a better way."
I grew up a nature lover, spending as many hours outside a day as I possibly could. I loved the woods, the plants, the animals and everything about the natural world. Even as a child, I could sit and watch ants for hours.
I've also always been a "why" person.
So it wasn't a tremendous jump for me to transition to a way of viewing the human body in context of the natural world and root causes.
Shortly after coming to the conclusion that there had to be a better way, I found Dr. Seneca Anderson in Roswell, GA. After about a year or so under his care, my health was transformed and I became a wholehearted natural health convert. Ever since, I've been ravenously learning everything I can to improve my own health, the health of my family, friends, clients and anyone and everyone who I have had the honor to help.
At age 29, I went through a traumatic divorce and developed C-PTSD. I had two small children, no career, and I was thrust into another kind of healing adventure that was simultaneously terrifying and exciting.
Many serendipitous circumstances led me back to Dr. Seneca Anderson and his clinic, Longevity Health Center, but this time as a receptionist. I was quickly promoted as the assistant to Alice Anderson Honican, Doctor of Accupuncture. Alice took me under her wing and became my mentor and dear friend.
I reenrolled in school and received my Doctorate of Traditional Naturopathy from New Eden School of Natural Health. Along the way, I developed many skills and techniques for dealing with my own traumatic past and ultimately wrote my dissertation for my doctorate program on PTSD. After completing my doctorate, I became a bioenergetic practitioner at Longevity Health Center, where I had a thriving client base.
As a 6th generation Cobb Countian, I've longed to bring this type of natural health closer to my beloved hometown of Marietta. It's been a longtime dream to start my own Natural Health Center here and I am honored to be a part of this vibrant community.
I believe my own past has equipped me to become a uniquely compassionate and trauma-aware naturopath, and that my own progress in healing allows me to remain hopeful and tenaciously resourceful for each and every client. My motivation for my healing was to be able to show up for my children (and everyone I love) the way they deserve and to not let my poor health or trauma stand in the way of that.
In 2021, I married a wonderful man, the love of my life, who has 2 beautiful children of his own. Our blended family lives in a bustling home in Marietta, filled with 3 dogs, 2 cats. and lots of love. We enjoy hiking, gardening, yoga, art and music, cooking healthy foods, and traveling whenever we can! And personally, I still love asking why questions, much to my family's annoyance (just kidding… they're quite patient with me). Our healing journey continues, but we are so glad to have found each other to walk this path with.
I look forward to walking with you, too, on your healing journey! I am thrilled to share what I've learned and to help you develop long lasting change that improves your quality of life, allowing you to show up for life the way you desire!
Naturopathy works on all levels
Body, Mind and Spirit
and uses various modalities to conquer health issues